Asia week in New York city starts in just a few weeks, so far what will be on offer looks very promising. Including fine Chinese porcelain to Himalayan works of art and fine Japanese works of merit. Over 15 Auctions across the city in just a few days, thanks to Covid, all of the bidding will be ONLINE or via phone, so plan accordingly.
To view the currently available catalogs visit the Bidamount "Reference Section" and for our Global Auction Member subscribers also check the pages for Sotheby's, Bonhams and Christie's, all of the lots are on just one page for each company.
Notes from the Auction Houses.
Christie's New York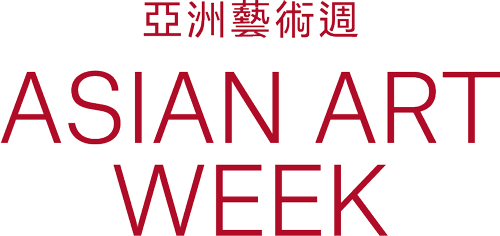 New York & Online, September 2020
This September Asian Art Week returns to New York with its series of sales representing the vast continent. Explore 5,000 years of art spanning China, India, Japan, Korea and more in 11 live and online sales. Highlights include a 3rd – 4th century gray schist figure of a bodhisattva from the ancient region of Gandhara, the groundbreaking The Last Chapter by Rameshwar Broota, an early to mid-6th century B.C. ding bronze ritual tripod food vessel and cover and Kangxi, Yongzheng and Qianlong porcelain from the prestigious collection of James and Marilynn Alsdorf. From rare huanghuali furniture to modern paintings by Vasudeo S. Gaitonde and Jehangir Sabavala, treasures from every category of Asian art wait to be discovered
Bonhams New York
Bonhams New York will present six carefully curated auctions during their celebration of the 10th anniversary of Asia Week New York in March. Featuring outstanding works of Chinese Paintings and Works of Art, Indian, Himalayan & Southeast Asian Art, and Japanese and Korean Art from several notable private collections, the auctions are set to take place at the Madison Avenue galleries from March 19-21. Touring highlights from upcoming sales at Bonhams Hong Kong will also be on view, as well as a special non-selling exhibition of Japanese art.
"This season Bonhams has once again partnered with Asia Week to present exceptional works of Asian Art. We have put together some of our best sales in recent history, filled with captivating and important pieces from across the continent," said Dessa Goddard, head of Asian Art, Bonhams North America.
Sotheby's New York
diverse array of Asian art from antiquity through to the modern world will be offered this September in New York. Highlights include a discerning selection of imperial Kangxi period porcelain assembled by a private collector, a group of jade carvings from the Junkunc Collection and a 9th/10th century Nepalese gilt-copper figure of Avalokiteshvara.
Following the guidelines for the Phase Four reopening of Manhattan, we are able to accommodate clients in our building by appointment only. To schedule an appointment to view property from this sale please contact [email protected] or +1 212 606 7171.
Chinese, Japanese and Himalayan Works of Art, Asia Week In New York City
Below are a few highlights across the spectrum being offered. Including a stunning contemporary carving from Japan.
All three of the major auction houses I think have done an outstanding job given the current circumstances by balancing the need for "Social Distancing" and of course finding sensable workarounds to accommodate interested bidders to examine and preview the objects on offer.
All three have identical preview options, simply call, make an appointment and head on over. They are all willing to be as flexible as possible to keep things moving smoothly and provide the services all three companies are known for.